Dosing pumps
Dosing pumps are used in many applications, in laboratories and within industry. Often we see the needs, when we require dose liquids under specific conditions:
High pressure dosing (reaction chambers, aparatures)
High temperatures dosing
Injection of reactive substances
Dosing of viscous media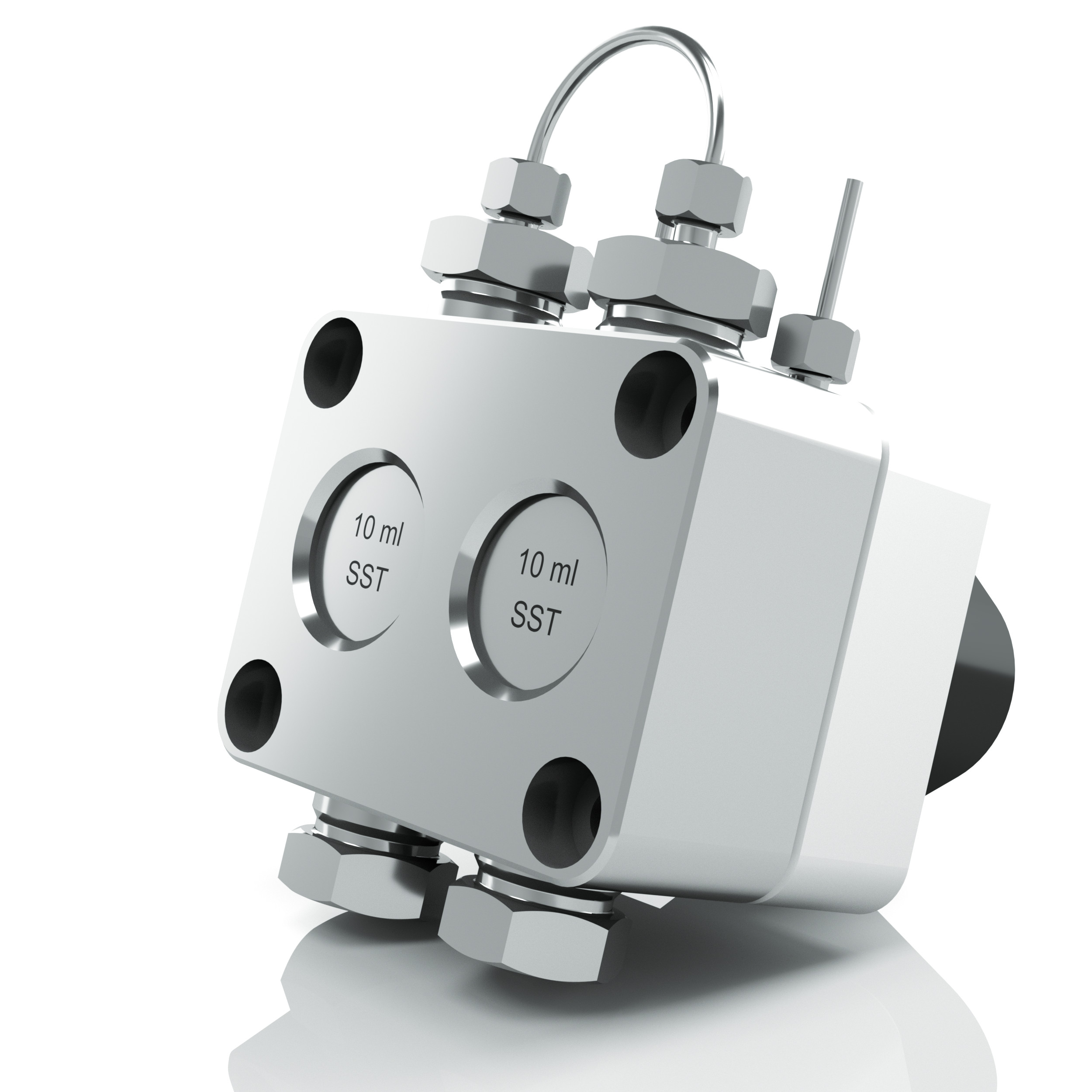 For all above mentioned applications it is possible to use technology that has been proven in the area of high performance liquid chromatography (HPLC). These are double-piston pumps AZURA (Knauer), which use sphire pistons enabling precise continuous dosing under high pressure. These pumps can work with flow of 0,01 to 1000 ml/min, under temperatures of -10°C to +120°C and with viscous media up to 1000 mPa.s.
The pumps can be especially equipped so they can be used in specific application like hazardous areas.
Nice example of use of AZURA pumps is dosing of sulphur trioxide in production of methanesulfonic acid (MSA).
Materials
Pump head are available in following materials:
Ceramic
Hastelloy C-276
Stainless steel
Titanum
Stainless steel/Titanum
Further information about models are available here.