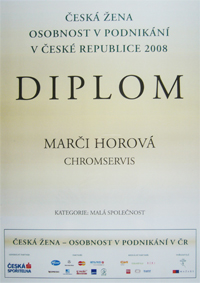 The Chromservis s.r.o.® company was established in 1989 as a consultancy company. In the year 1990 it was transformed to a trade company focused on the supply of chromatography instruments/accessories and sampling instruments/accessories for workplace atomsphere. Business development and company results led to the award "Czech woman – business celebrity in the Czech republic 2008", which won owner - Marči Horová in the group of small companies. This competition is organized by Dun & Bradstreet (D&B) according to rigorous rules.
During past few years the company growth lead to a focus on the distribution of products from well known manufacturers in the area of laboratory instruments, and supplies, devices for industrial measurement and control, personal and technology safety equipment for gas detection, and instruments and accessories for sampling, sample extraction and clean-up.
The Chromservis s.r.o. company has two divisions, which product specialists are responsible for. It enables full application and technical customer support. The divisions are:
Analytical instruments and accessories
Gas detection and analysis
Physical properties measurement and Life sciences
The present-day Chromservis s.r.o. company has sales and service branch offices in Praha , Brno and Ostrava, a partner consultancy and service company AP Servis in Přelouč. The company also acts in Bulgaria with offices in Sofia and Russe.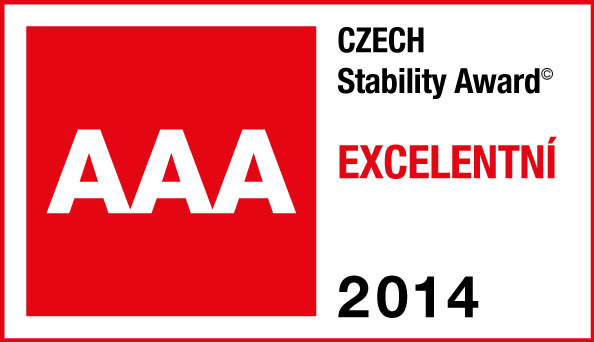 In 2014 Chromservis has received Czech Stability Award as part of the CZECH TOP 100 Rating and has joined the ranks of the most stable companies in the Czech republic.
Todays main activities are:
Sales
Services
Gas distribution systems for analytical instruments
Seminar and trainings in the area of analytical chemistry
Seminars and trainings of gas detection
Our target is to offer products and services that will surpass customer's expectations.