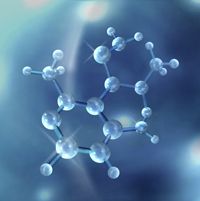 Area of chemical substances includes broad range of materials, like solvents, certified reference materials, standards for various analyses, izotope labeled compounds and solvents for special applications and volumetric standards. This page offers information that will help you in work with these materials.
Solvents, standards, reagencies, certified reference materials and izotop labeled compounds are included in our catalogue - see eShop area.
Cambridge Isotope Laboratories (CIL) Stable Isotope Labeled Compounds
Chromservis is the Czech Republic supplier of stable isotope labeled compounds  manufactured by Cambridge Isotope Laboratories (CIL). For more than 30 years, CIL has leveraged its expertise in the separation and manufacture of stable isotopes and stable isotope-labeled compounds to develop innovative, targeted answers for laboratories, medical, government and academic research centers, and health facilities worldwide. 
The result: a specialized product portfolio that has contributed to medical advancements in cancer research, new-drug development, environmental analysis, genomic and proteomics, and medical diagnostic research.
Biomolecular NMR
Synthetic Intermediates for Deuterated Pharmaceuticals
Custom Synthesis/Intermediates
Proteomics
Metabolic Research
MS/MS Standards for Newborn Screening
Labeled Biological Standards for Quantitative MS
Clinical Research
Standards for Environmental Analysis
Trace Element Analysis
Gases