Dear customers,
We would like to invite you to the 7th year of the professional conference Czech Chromatographic School - HPLC 2019 in the environment of South Moravia near the Lednice-Valtice area, Pálava and the Nové Mlýny reservoirs.
Scientific Conference Czech Chromatography School - HPLC is one of the regular meetings of experts working in the field of analytical chemistry, focusing on separation methods, especially HPLC / UHPLC, SFC and capillary electrophoresis.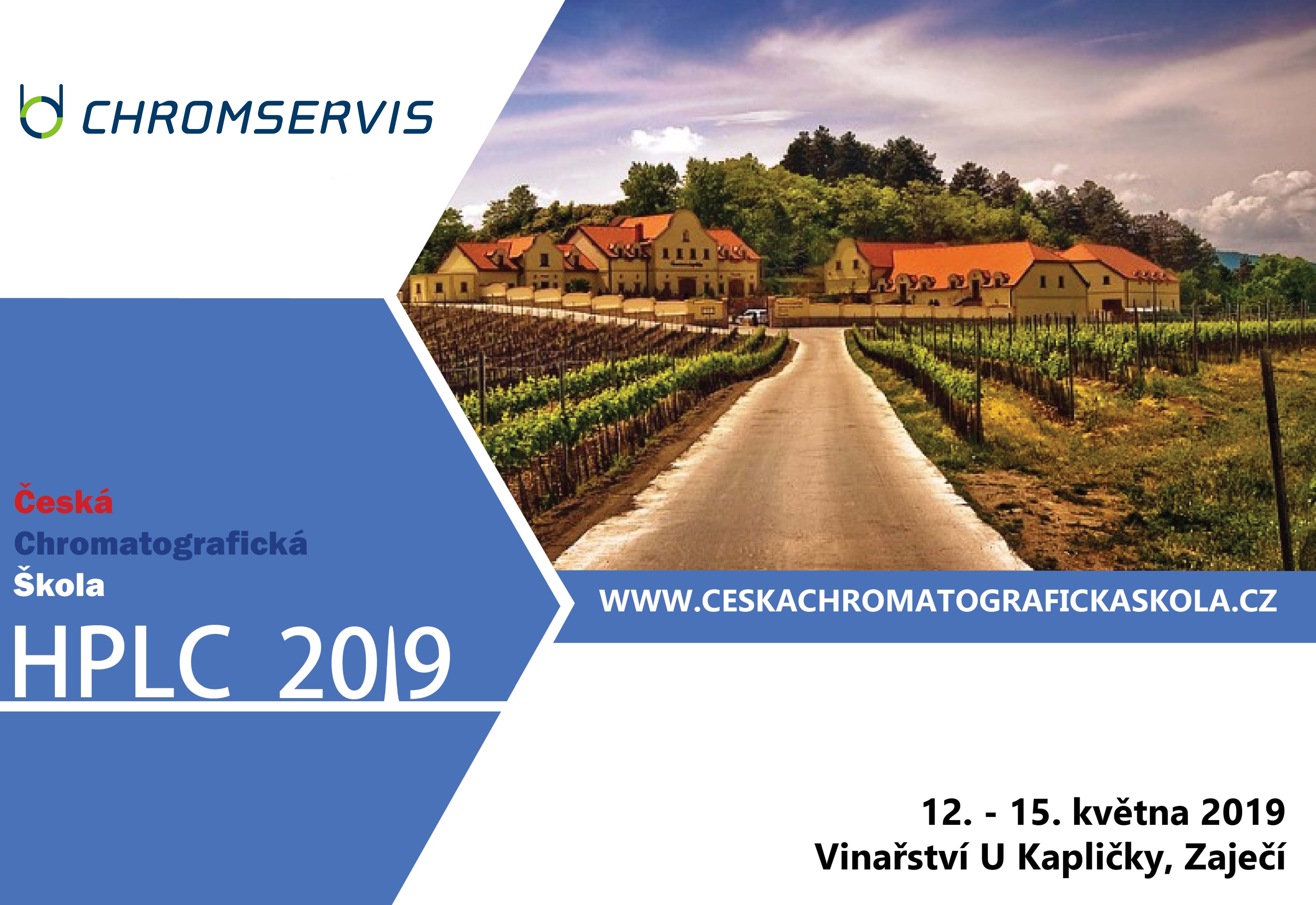 Date: 12.-15.5.2019
Venue: Vinařství u Kapličky
Please register in advance for the conference.
Registration form here .
We look forward to meeting you

team of Chromservis sro