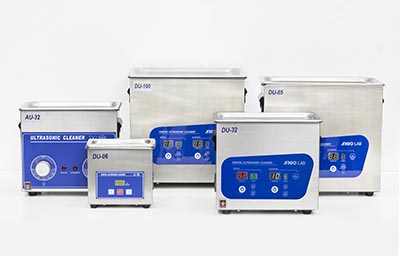 Argo Lab ultrasonic cleaner baths with housing made of top quality stainless steel. Timer for countdown and
built-in heating to 60°C for DU series and 80°C for AU series.

DU series with digital controller and display with indication of actual and setting temperature (no mod. DU-06),
timer and ultrasonic power control (no mod. DU-06).
AU series with analogic control for temperature and timer. AU-450 for degassing of HPLC solvents and the
processing of samples, with holder SS-200 for sieve cleaning.