In process pH measurement, we often encounter a problem where relatively frequent pH sensor maintenance is required. Unfortunately, when handling the sensor, it happens to be damaged. In order to avoid it and to make more frequent maintenance without human intervention, it is possible to invest in technology to create a system that will ensure:
Automatic measurement
Automatic sensor cleaning without human intervention
Automatic calibration
Replace sensor without shutting down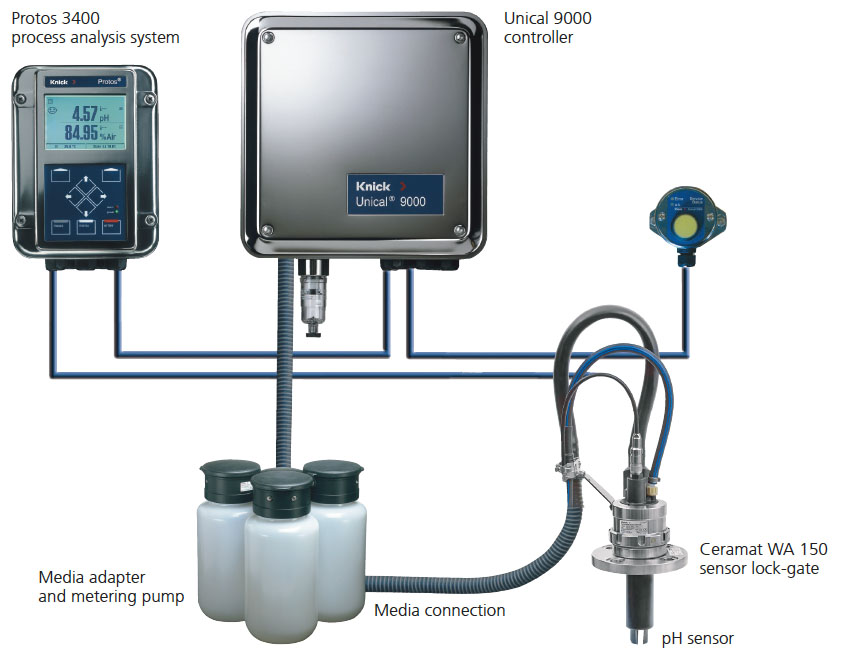 Such a system can be built with Knick's innovative solution. This solution is based on a set consisting of:
Intelligent Protos converter
Automatic pull-out fitting Ceramat or Sensogate
Unical 9000 system
Sensor Memosens
The system can be installed directly in operation, both in a safe environment and in a potentially explosive atmosphere. The fittings can be placed both directly into the pipeline and into the reactor. The connections can be different, starting with the standard flange with Variline special connections.