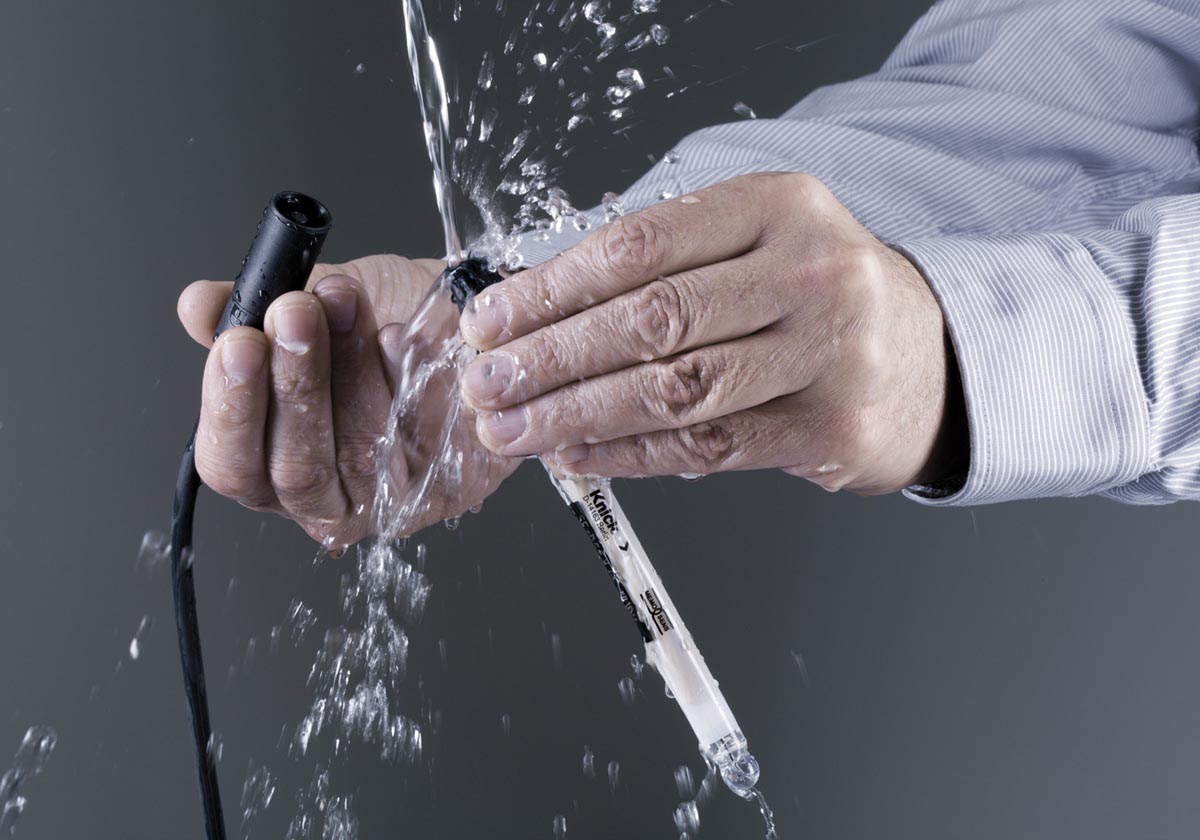 The concept of using digital Memosens sensors is globally unique.
As a result of contactless transmission technology, the Memosens plug & play system is 100% waterproof and resistant to dirt, corrosion, salt bridges, overpressure and interference potentials. This makes it clearly superior to conventional systems. Its robust connector also makes Memosens extremely resistant to mechanical influences. Inductive signal transmission results in perfect galvanic isolation. Even when system components or process media are insufficiently grounded or frequency converters are causing EMC interference, stable, precise measurements can still be realized. Further equipotential bonding measures such as solution ground are unnecessary
Main benefits
Contactless coupling
Pre-calibrated sensors
Intelligent diagnostics
Mobile control of process sensors
Look at the Knick here to get more information.