puriFlash® Flash Cartridges
Interchim developed new technique for flash chromatography - Ultra Performance Flash Purification (UPFP) using special flash cartridges. The flash cartridges are in the form of regular or irregular silica. UPFP enables to run purifications with high purity of the yield and less solvent use.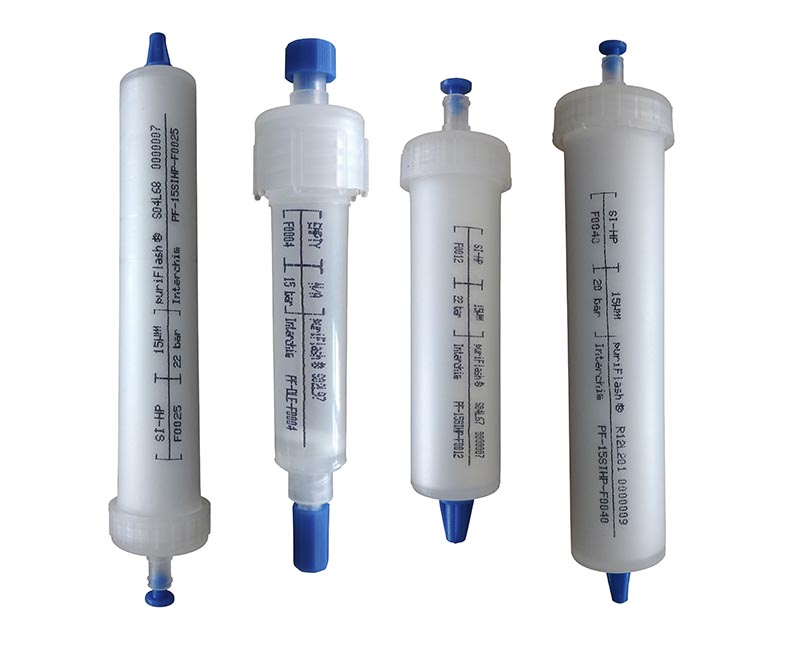 Flash column selection
Flash column celection is available at this page.